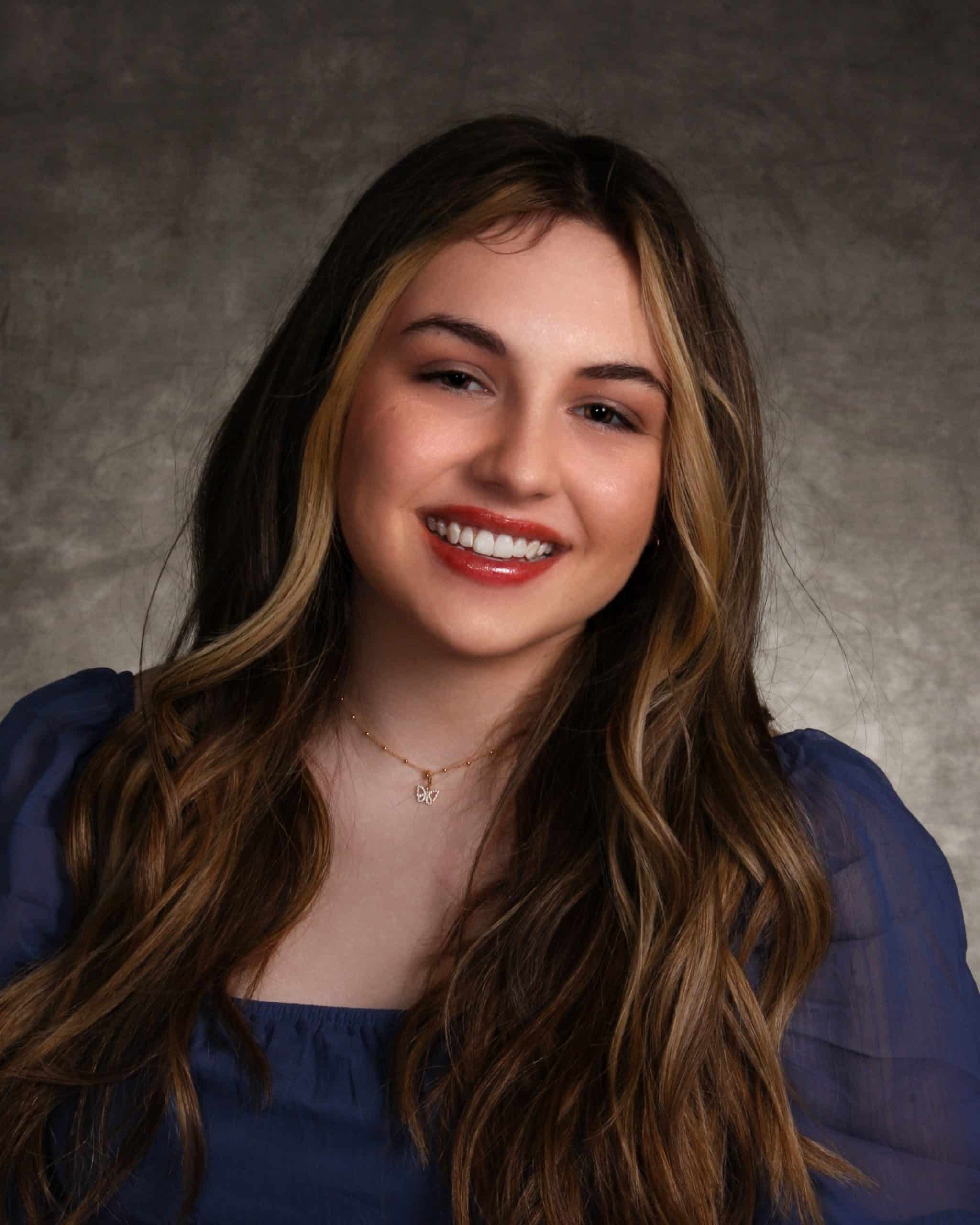 Kyndall Beaver
River valley High School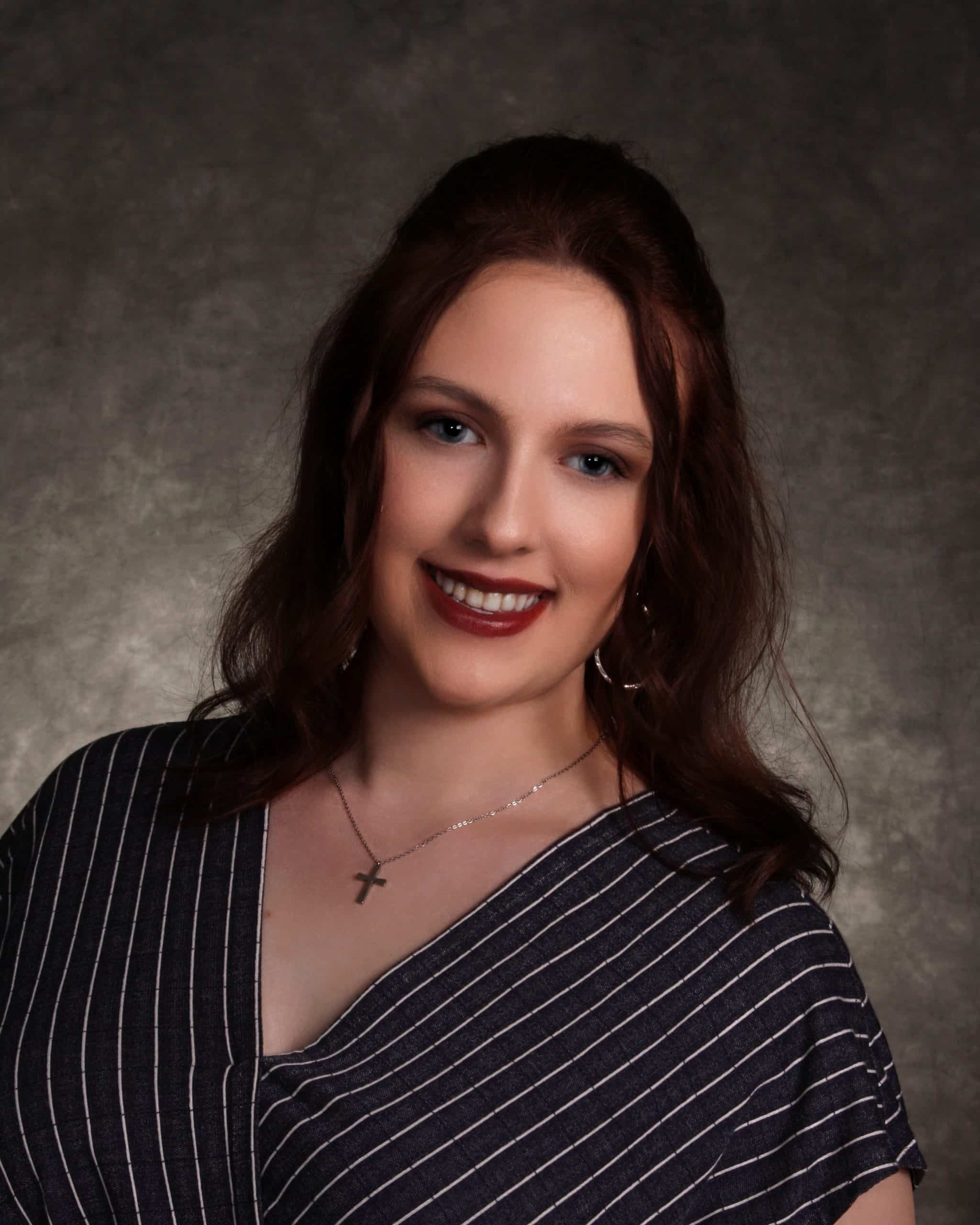 Grace Cremeans
River Valley High School
Lydia Jones
River Valley High School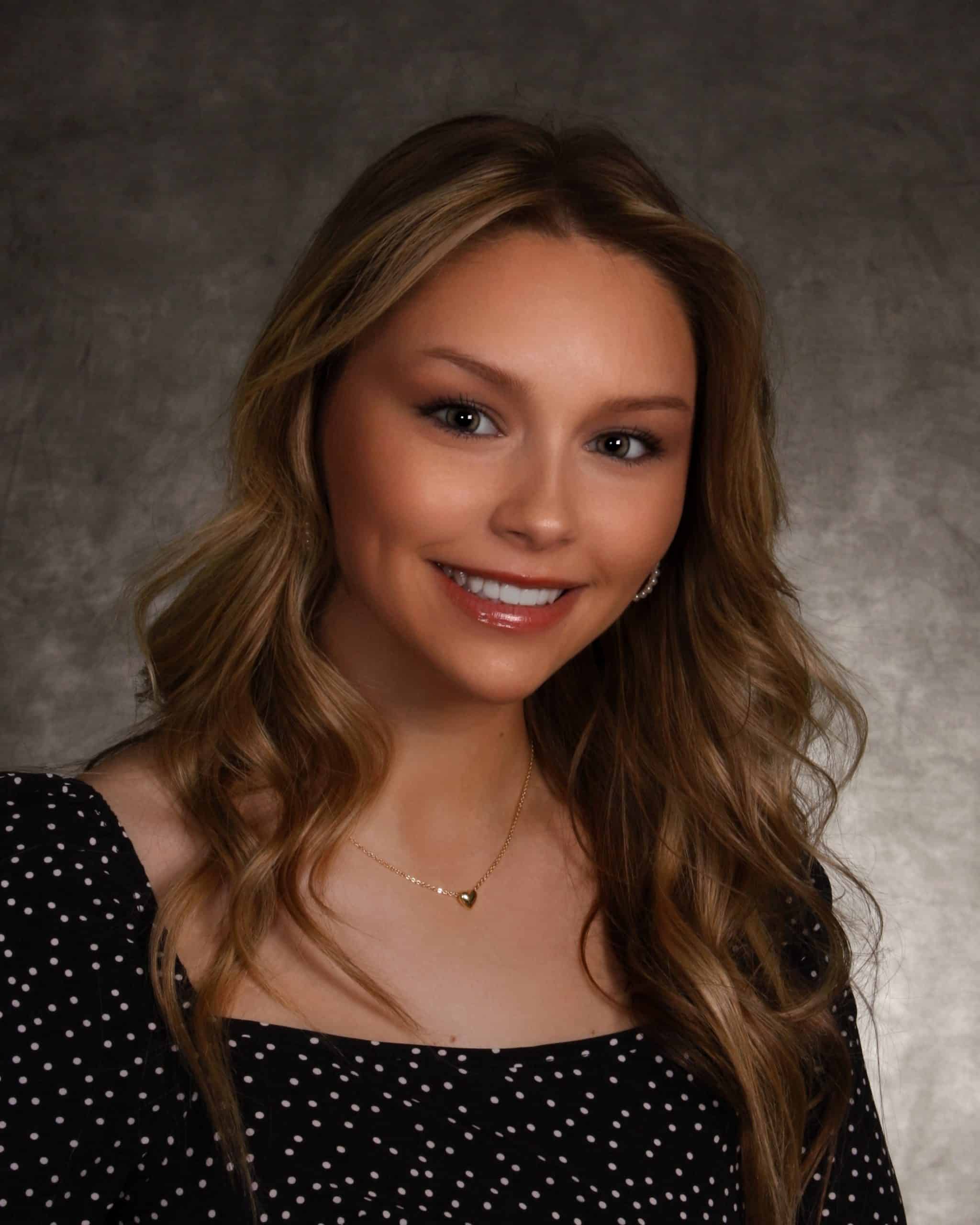 Payten Halley
South Gallia High School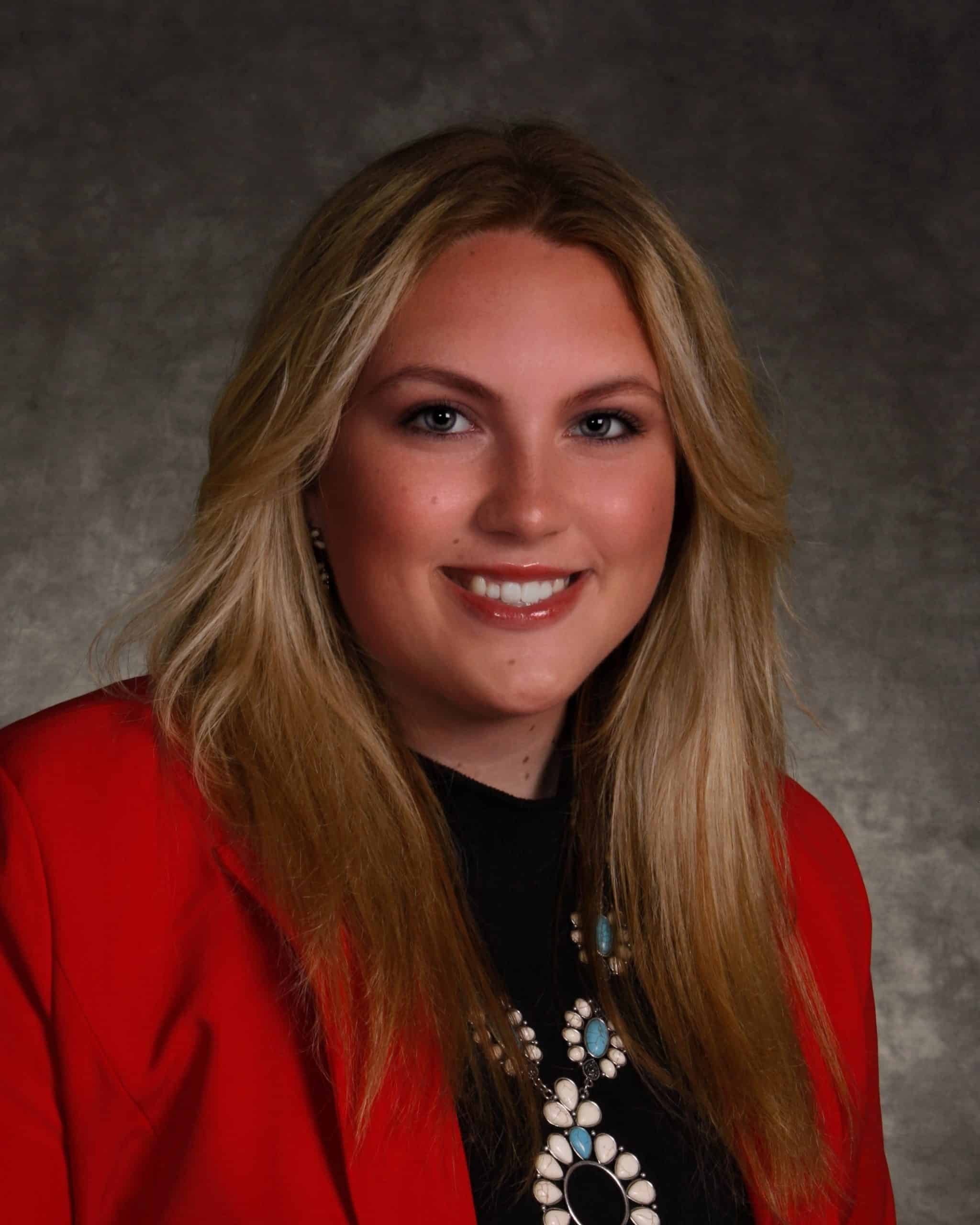 Ryleigh Halley
South Gallia High School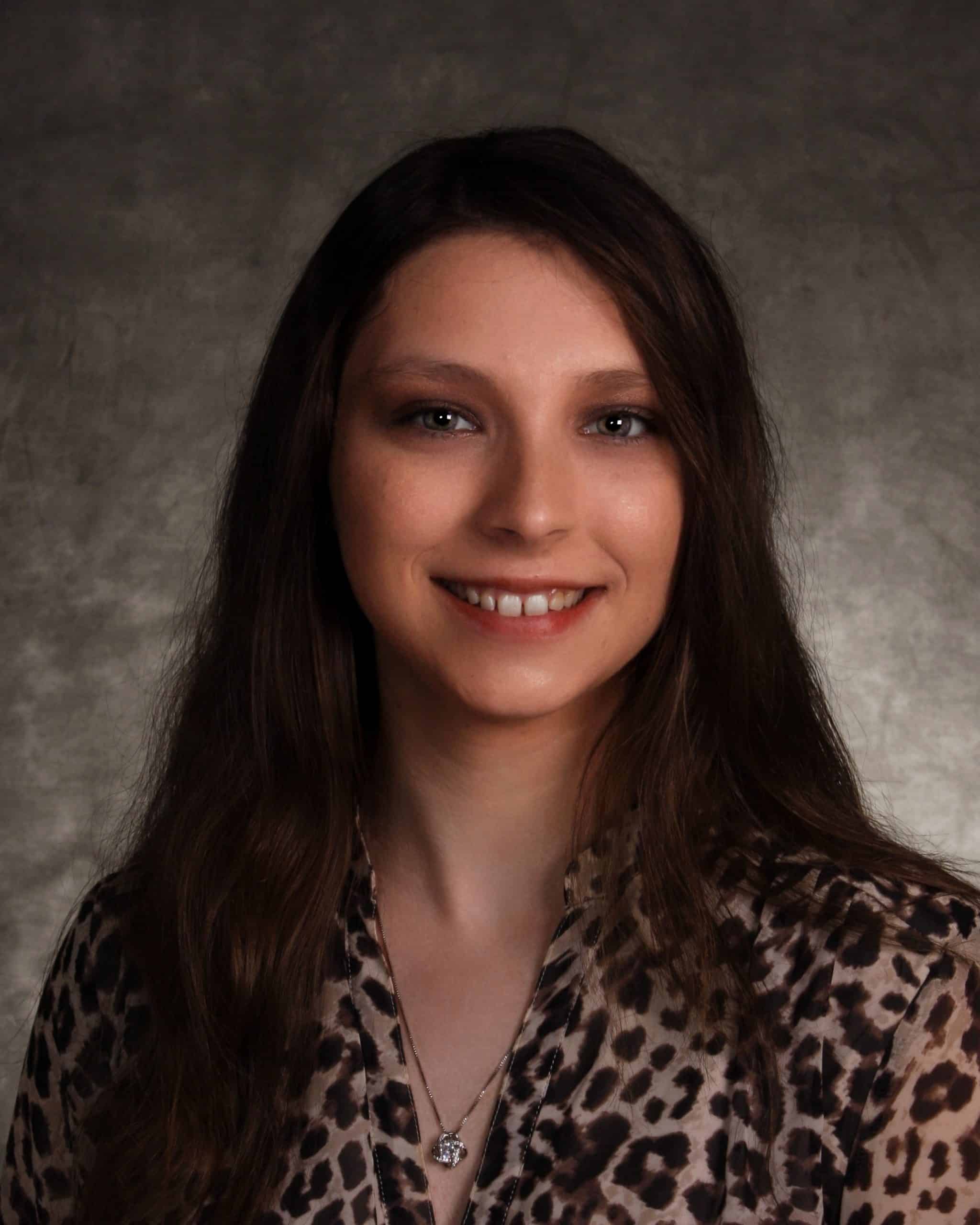 Brylee Parson
South Gallia High School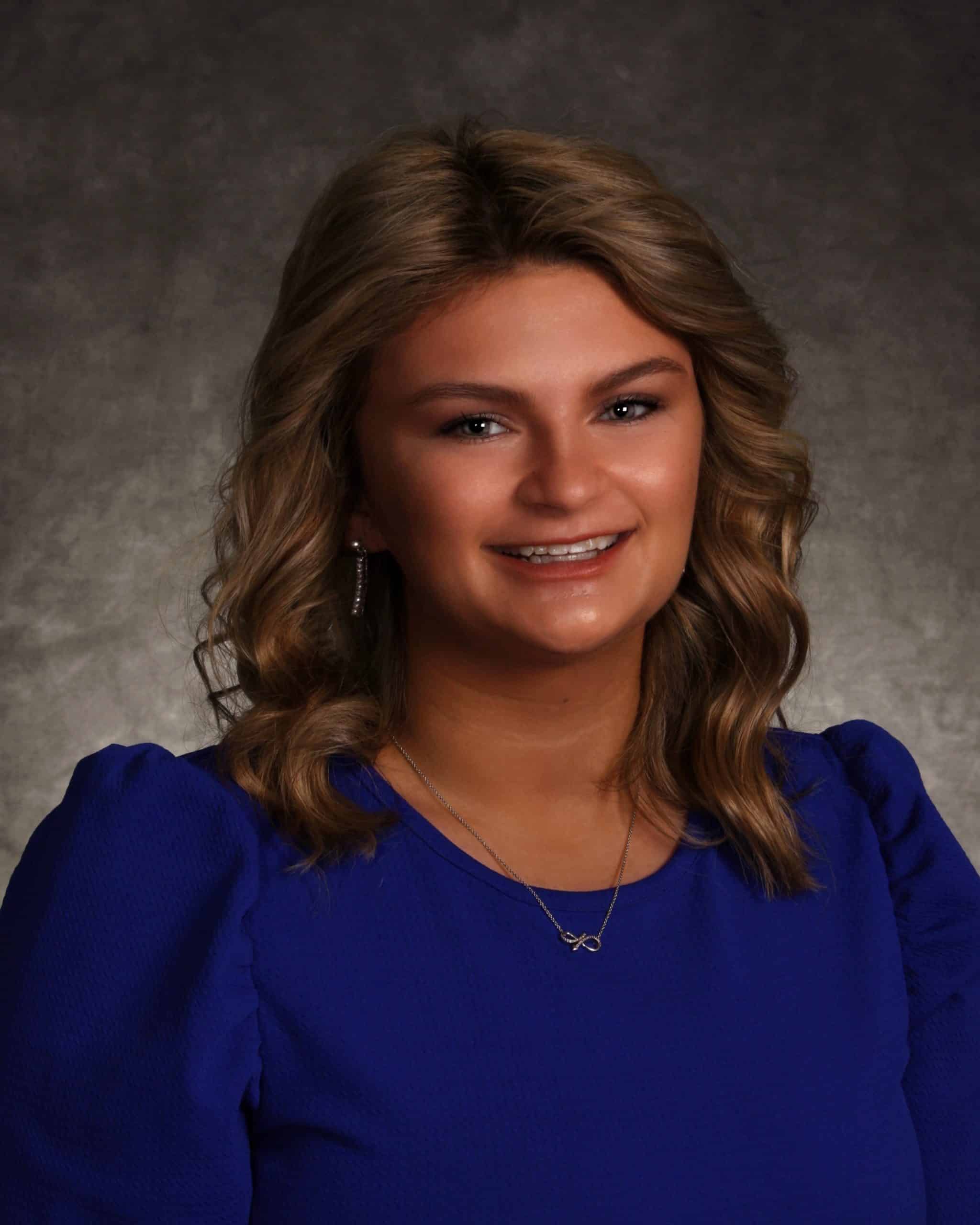 Jayden Shriver
Gallia Academy High School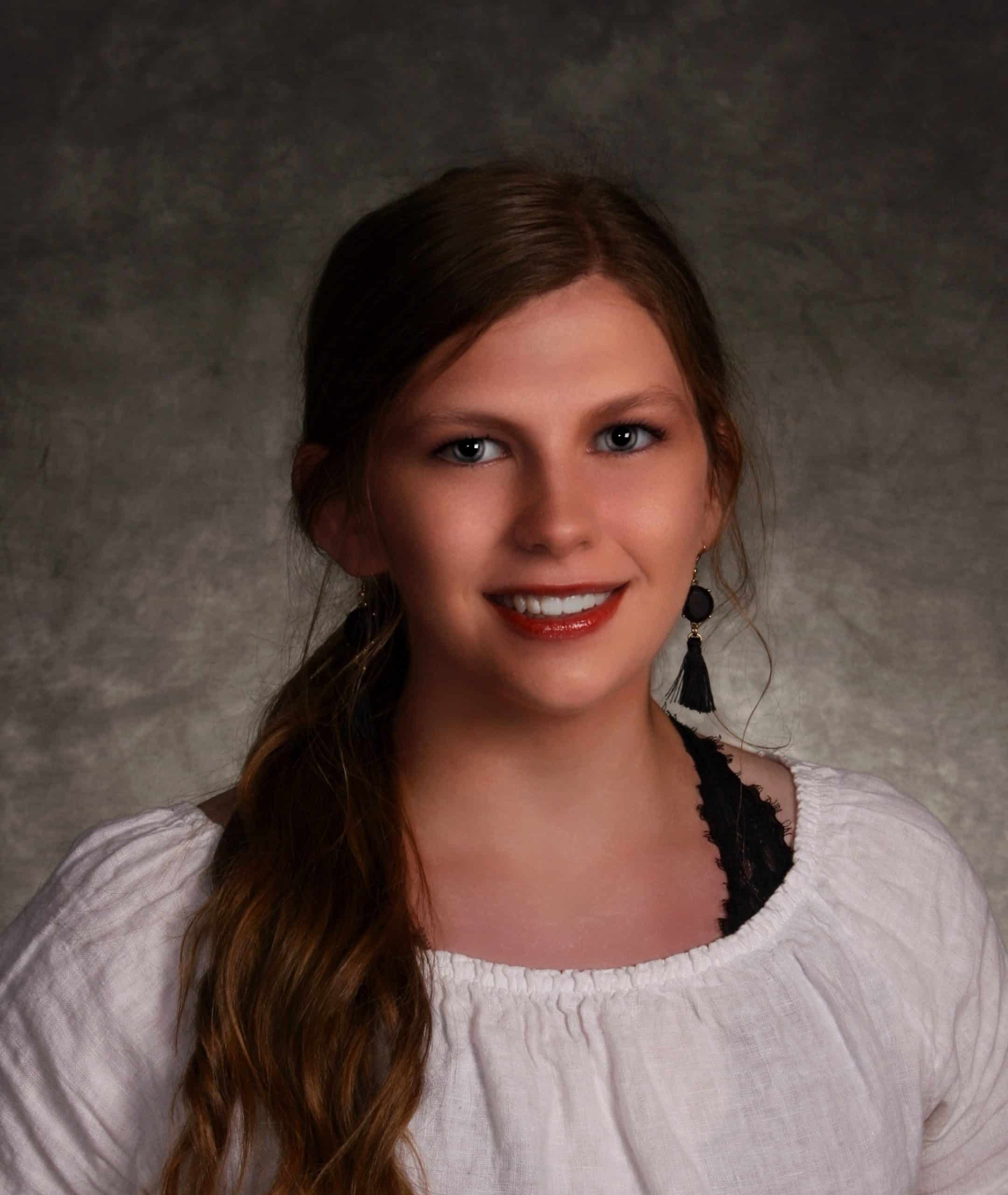 Emma Truance
River Valley High School
Past Miss Gallia County Winners
| YEAR | QUEEN | SCHOOL |
| --- | --- | --- |
| 2020 | Abby VanSickle | GA |
| 2019 | Skylar Jones-Baker | RV |
| 2018 | Jamie Steger | GA |
| 2017 | Kay lee Lambert | RV |
| 2016 | Mikayla Poling | SG |
| 2015 | Ali Davis | GA |
| 2014 | Katelyn Beaver | OVC |
| 2013 | Haleigh Caldwell | GA |
| 2012 | Michaela Hall | RV |
| 2011 | Jessica McGhee | GA |
| 2010 | Lindsey Miller | OVC |
| 2009 | Brittany Burnett | GA |
| 2008 | Carissa Gilmore | RV |
| 2007 | Elizabeth Miller | SG |
| 2006 | Kayla Rose | RV |
| 2005 | Jessica Woodward | GA |
| 2004 | Lauren Schmoll | RV |
| 2003 | Mamie Cox | SG |
| 2003 | Deanna Bryan | GA |
| 2002 | Alicia Halley | SG |
| 2001 | Betsy Shawver | GA |
| 2000 | Kate Saunders | GA |
| 1999 | Jodie McCalla | GA |
| 1998 | Lisa Jo Vollborn | OVC |
| 1997 | Jill Carter | GA |
| 1996 | Amy Toler | RV |
| 1995 | Beth Vinson | RV |
| 1994 | Elisha Meadows | KV |
| 1993 | Sally Saunders | RV |
| 1992 | Michelle Ours | HT |
| 1991 | Stephanie Scott | KC |
| 1990 | Rochelle Browning | NG |
| 1989 | Marianne Nance | KC |
| 1988 | Janet Stiltner | KC |
| 1987 | Robin Coen | KC |
| 1986 | Tina Silvers | SW |
| 1985 | Jo Ellen Oliver | GA |
| 1984 | Lola Ann Wright | KC |
| 1983 | Chris Beebee | KC |
| 1982 | Sandi Lewis | HT |
| 1981 | Charlene Hammons | NG |
| 1980 | Sandy Petrie | GA |
| 1979 | Annie Cook | GA |
| 1978 | Donna DeWitt | NG |
| 1977 | Rain Miller | SW |
| 1976 | Lynnita Newberry | SW |
| 1975 | Karen Folden | GA |
| 1974 | Cindy Roush | GA |
| 1973 | Denise Shockley | HT |
| 1972 | Kala Sue Waugh | GA |
| 1971 | Janie Stowers | GA |
| 1970 | Dawna Jo Walker | SW |
| 1969 | Janet Toler | NG |
| 1968 | Susan Winters | GA |
| 1967 | Fee Eisel | GA |
| 1966 | Debbie Lady | GA |
| 1965 | Deborah Evans | GA |
| 1964 | Nancy Lusk | GA |
| 1963 | Julie Rouse | KC |
| 1962 | Jeanie Carter | SW |
| 1961 | Carol Martin | GA |
| 1960 | Sue Dailey | GA |
| 1959 | Carol Grinder | GA |
| 1958 | Joyce Akers | SW |
| 1957 | Ruth Ann Love | GA |
| 1956 | Carolyn Rathburn | GA |
| 1955 | Carolyn Arnold | GA |
Past Little Miss and Mister Winners
| Yr. | Little Miss | Little Mister |
| --- | --- | --- |
| 2020 | No Winners | No Contest |
| 2019 | Lydia Green | Hunter Browning |
| 2018 | MaKenna Clary | Brennan Reed |
| 2017 | Hanna Houck | Raylan Shafer |
| 2016 | Ryleigh Shafer | Carter Sanders |
| 2015 | Adison Mooney | Wesley Owen Houck |
| 2014 | Hannah Pope | Joshua Long |
| 2013 | Lindsey Marie Wells | Brandon Scott Booth |
| 2012 | Taylor Fitch | Reid Shafer |
| 2011 | Katy LeAnn Cox | Reid Haynes |
| 2010 | Sydnee Runyon | Ty Rossiter |
| 2009 | Natalie Homes | Justin Adam Howes |
| 2008 | Olivia Harrison | Mason Angel |
| 2007 | Riley Sanders | Cory Cox |
| 2006 | Carly Marie Gilmore | Brady Sauer |
| 2005 | Lexie Johnson | Matthew Scott Howes |
| 2004 | Kyla Coburn | John Thomas Marion Wolfe |
| 2003 | Sara Bailey | Dylan Matthew Saunders |
| 2002 | Maddison Jo Maynard | Bradley Cummings |
| 2001 | Alyssa Beaver | Gustin Graham |
| 2000 | Shalin Comer | Brensen Barr |
| 1999 | Carly Ruth Adkins | Tyler D. Smith |
| 1998 | Olivia Boone | Cheyenne Stone |
| 1997 | Brittany Burnette | Dane Brooks |
| 1996 | Tessa Saxon | Brandon Burnette |
| 1995 | Miranda Merry | Ricky Jackson |
| 1994 | Kari Adkins | Seth Williamson |
| 1993 | Lauren Hudson | Tyler Merola |
| 1992 | Jenna Zerkle | Nathan Wood |
| 1991 | Micha Somerville | Tad Saunders |
| 1990 | Erica Lyon Hessinger | Jonathan Fulks |
| 1989 | Katie Swain-Rumley | Nathan Todd Harvey |
| 1988 | Becky Little | Graham Woodyard |
| 1987 | Seventy Bosworth | Thomas Jeffery (TJ) Matthews |
| 1986 | Leisa Nicole Walters | Chad Leland Ours |
| 1985 | Erin Shea Deel | Christopher Fitch |
| 1984 | Chrystal Dawn Devault | Chris A. Lane |
| 1983 | Christina Zarock | Michael Soles |
| 1982 | Paula Sword | Shawn Johnson |
| 1981 | Stacy Bennett | Adam Broyles |
| 1980 | Jessica Saunders | Jamey Walters |
| 1979 | Sill Gilmore | Chris Filson |
| 1978 | Leslie Moyer | John O'Neal |
| 1977 | Renee Ward | Rodney Bloomer |
| 1976 | Sherry Cooper | Bryahn Shriver |
| 1975 | Donise Bevins | J.D. Craft |
| 1974 | Jennifer Merry | Schott Chevalier |
| 1973 | Amanda North | Irvin Saunders |
| 1972 | Tammy Roach | Charles Camden |
| 1971 | Kelly Wall | Robert Waugh |
| 1970 | Tonya Adkins | Dewey Rhodes |
| 1969 | Robin Chick | Bruce Atkinson |
| 1968 | Terri Campbell | Nicky Robinson |
| 1967 | Debra Bailey | David McGuire |
| 1966 | Tami Smith | Lee Mitchell |
| 1965 | Renette Phillips | Gregory Rece |
| 1964 | Jean Grate | Jim Merry |
| 1963 | Cathy Wall | George A. Bush |
| 1962 | Twila Harrison | Randy Gilliam |
| 1961 | Debra Jo Lewis | Richard Boone |
| 1960 | Andra Davison | Ray Belville |
| 1959 | Marla Sue Wise | Harold Wright |
| 1958 | Connie Swisher | David Clark |
| 1957 | Rebecca Lakin | Alan Boster |
| 1956 | Sheri Johnson | Ricky Altizer |
| 1955 | Jill Burge | Darrell Burge |
| 1954 | Gay Bastiana | None |
Past Livestock Queens and Princesses
| Year | Queen | Senior Princess | Junior Pricess |
| --- | --- | --- | --- |
| 2020 | Allivia Runyon | Sadie Cummons | Bella Roe |
| 2019 | Grace Thomas | Emma Saunders | Kate Evans |
| 2018 | Abby Vansickle | Alivia Lear | Katie Maynard |
| 2017 | Allie Clagg | Gabby McConnell | Hali Angel |
| 2016 | Kaci Ager | Erin Pope | Jerah Justice |
| 2015 | Olivia Rees | Jamie Steger | Lilly Rees |
| 2014 | Tia Elliott | Grace Martin | Grace Montgomery |
| 2013 | Darian Miller | Abby Wood | Peri Martin |
| 2003 | Dyanna Eggleton | Andrea Van Meter | Ashley McCabe |
| 2001 | Erin Shillington | Kari James | Leanna Craft |
| 2000 | Robyn Warren | Leah Cummons | Lauren Saunders |
Girls must be a member of the Junior or Senior class during the school year 2020-2021 and must be a five year and current resident of Gallia County, and be between the ages of 16 and 19 as of January 1, 2021.
Five contestants from Gallia Academy High School, four contestants from River Valley High School, two contestants from South Gallia High School, and one contestant from Ohio Valley Christian School will be permitted to participate. The number of candidates is determined by a formula adopted by the Fair Board and re-evaluated every five years. The schools must name their contestants by the deadline set by the committee. Girls who attend Buckeye Hills Career Center or girls participating in College Credit Plus, who are eligible, must contact their home high school to enter.
The candidates shall be on hand at the judging at the Gallia County Jr. Fair Grounds the afternoon and evening of Monday, August 2, 2021.
The method of selection of contestants, by the schools, will be decided upon by the school officials.
Out-of-county judges will be used in the final judging.
Contestant understands that in order to be eligible to compete, she must:
– Citizenship: Be a citizen of the United States of America
– Gender: Be and have always been female.
– Marital Status: Not currently and have never been married
– Parental Status: Not be pregnant and have never been pregnant and is not the adoptive parent of any child.
– Criminal Record: Never have been convicted of any criminal offense and have no criminal charges presently pending (other than minor or petty offenses).
– Prior Conduct: Have never performed any act or engaged in any activity or employment that is or could reasonably be characterized as dishonest, immoral, or indecent.
– Substance Abuse: Not use or consume any illegal controlled dangerous substances or abuse the use of alcohol or other dangerous substances.
– Good Character: Uphold high moral standards as a Gallia County Princess. Any complaints of questionable character will result in a Queen's Committee meeting with the fairboard and voting on decision of said poor conduct; which can ultimately result in disqualification from the contest and relinquishment of title. This clause specifically applies to all social media accounts associated with the candidates, as well as her in person communications with the public.
In addition to holding to these standards to be eligible for the crown, if the contestant violates any of these provisions after being named Miss Gallia County, the queen shall relinquish her title, crown, and other prizes. The title will pass to the next immediate runner-up in order of the contestant's rank, commencing with the first runner-up.
The 2021 Miss Gallia County shall represent Gallia County at the Ohio Independent & County Queen Pageant, unless excused by the Fair Board. Miss Gallia County shall comply
with the rules of that pageant.
Contestant should wear simple afternoon dress or formal, as decided by the Committee.
Scoring will be done on the following basis:
– Activities: Attendance, Participation, Leadership, Achievements, Initiative 20%
– Poise and Personality 20%
– Personal Appearance 20%
– Self-Presentation 20%
– Responsiveness to Questions 20%
Contestants must be a member (for 3 years as of 1/1/2021) of one of the organizations represented by the Youth Committee. The only organizations recognized are: F.F.A., Home Economics, F.C.C.L.A., 4-H Club, Grange, Girl Scouts, Farm Bureau Youth Council, and Business and Office Education.
Appropriate prizes will be awarded the Queen and her Court.
Miss Congeniality trophy will be awarded and sponsored by the Gallipolis Kiwanis Club.
The Community Service Award will be awarded and sponsored by the Gallipolis Junior Women's Club.
A $1000 scholarship is sponsored and other prizes will be awarded to Miss Gallia County upon successful completion of her reign. The scholarship is
provided by former Miss Gallia County's Queens.
Escorts for the Miss Gallia County Queen Pageant are limited to eligible male youth exhibitors for the Gallia County Junior Fair.